Who are the All Starz?
Roger rocks the planet with the "All Starz". With Roger's powerful vocals leading the way and his ability to motivate and incite crowd participation, the "All Starz" will deliver high energy jump blues, rhythm & blues and a bit of rock & roll WITH GRIT, SOUL, AND PASSION THAT WILL ROCK YOUR SOUL AND MAKE YOU MOVE YOUR FEET!
"Roger, It's been awhile since I heard you sing and your singing sounds fantastic! Real good! You get stronger as time goes by. You almost made me cry listening to you sing that Elmore James tune." - Doug James
With Rob Nelson on guitar, Joey Sullivan on drums, Papa Dick Souza on upright bass and electric bass, Brad Kleyla on trombone, John Abrahamsen on trumpet, Barry Fleischer on saxophone, and Matt McCabe on keys; these amazing musicians will keep you dancin' & rockin' all night long. Their credits go back to the early 1960's, performing with artists such as Stevie Ray Vaughan, Lou Rawls, Pat Benatar, Martha Reeves, Gladys Knight, The Brecker Bros, Solomon Burke, Roomful of Blues, The Drifters, Gene Pitney, Blue Lights, Loaded Dice, Blueswagon, The Blue Tones, The Duke Robillard Band, The Doug James Big Band, Fatman Wilson, Lazy Lester, Sugar Ray Norcia, Ken Lyons & The Tombstone Blues Band, Johnny Haliday, Collin James, Clarence "Gatemouth" Brown, Killer Kane, Screamin' J Hawkins, Holly Cole, Paul Horn, Liberty Silver, K.D. Bell, Junior Walker, Hey Lewis, Stevie Ray Vaughn, Rick Russell and the Cadillac Horns, and Fat Wall Jack.
Roger Ceresi and his All Starz have performed at many impressive venues throughout the U.S. and Europe. Here are just a few:
Corporate events include Chrysler's corporation party at Foxwoods, General Electric Christmas Party in Fairfield, CT, Lego Toy Company's 2000 millennium party at the CT. Expo Center, Pain Webber Christmas Party at the Biltmore Hotel in Providence, RI., Sony's corporate party on Marco Island, Cardi's Furniture Award Party, and ABC 6 Christmas Party.

Special events include the NARM (National Association of Recording Merchandisers) Convention Weeklong performance in Rome, 5th Annual Tony Siragusa Classic Celebrity Auction with Hooti & the Blow Fish at Foxwoods, The Black and White Ball for the San Francisco's Symphony Orchestra,The Juno Awards (Canadian Grammies), and Providence Waterfire (performing for the 8th year in a row in 2012).
"Dear Roger Ceresi and his amazing All Stars, A million thank-you's for your outstanding performance this past Saturday May 28th, 2011. You put on an amazing show that kept the entire crowd dancing and smiling. So from all of us at WaterFire and everyone in attendance. Thank you, and we look forward to working with you for an 8th straight year.
" Gary, WaterFire Providence
They have performed at numerous wedding receptions that have taken them from the many mansions of Newport, RI to exclusive country clubs throughout the U.S. They have also performed at many night clubs and festivals such as New Orleans House of Blues, Newport Blues Cafe, Lupo's, Springhouse Concert Series on Block Island R.I, Newport Jazz Festival in Newport R.I., The Onset Blues Festival in Cape Cod, MA.The Winter feast in Newport R.I., House of Blues in Boston, MA., and B. B. King Nightclub in Foxwoods.
See the bios page for more information on each player.
Published Articles
Promotional Pictures
Promotional pictures are located here.
All Starz CDs
***All Starz recording their 4th CD this June, 2018! Stay tuned.***

3RD CD! The All Starz's latest CD is entitled On the Right Track. It is available for purchase at the following distributors: CD Baby, Apple iTunes, Rhapsody, EMusic, Napster, Nokia, Tradebit, GreatIndieMusic, Amazon MP3, Myspace Music, MediaNet, and Deezer. See below for samples of songs on this cd.
On the Right Track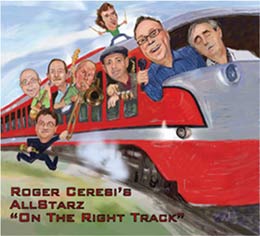 "Good News! We have been playing your new Album on WOMR 92.1 fm and WFMR 91.3 fm on not only my Blues show but on several other shows and the response has been terrific. The Chuck Berry song "Back to Memphis " that you cover is updated perfectly with the horns and guitar and your spot on vocals. The same applies to the Lloyd Price piece "Questions" with the great drivin' horn arrangement. Chuck Willis's "Take It Like A Man" takes you back to the swingin' glory days of the Savoy Ballroom. My personal fav is "Snatchin' It Back". It has that new soul revival sound that we all love. Take this as a compliment; it also sounds very Curtis Delgado like. "ON THE RIGHT TRACK" is a killer new album that is proof positive of our current Blues revival, nice going!"
- T Gandolfo, WOMR/WFMR Cape Cod Community Radio
The songs on this CD are as follows. Click on a song title to hear what it sounds like. Enjoy.)
Come On, Let's Boogie
Click on the CD Cover Image to Purchase via PayPal
Recorded live at the Narragansett Cafe March 9, 10, 2007
Roger Ceresi-voc, Rob Nelson-gtr+voc, Ken Grace-bs, Matt McCabe-piano, Joey Sullivan-drm, John Abrahamsen-tpt, Barry Fleisher-ts+bs, CQ-tb.
The songs on this CD are as follows. Click on a song title to hear what it sounds like. Enjoy.
All Shook Up
Baby I'm Gone
Come On Let's Boogie
House of the Blues
How Long
Imitation of Love
Lil Dog
Love Don't Love Nobody
Mellow Together
Roll'em Pete
Sent For You Yesterday
Walkin on a Tightrope
The Truth Hurts
Reelin and Rockin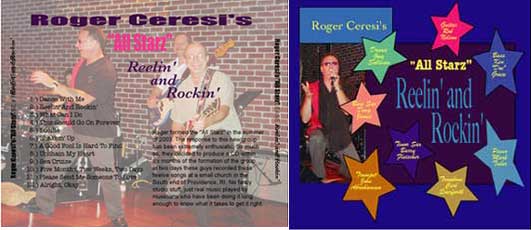 The songs on this CD are as follows. Click on a song title to hear what it sounds like. Enjoy.
Dance With Me
Reelin' and Rockin'
What Can I Do
This Should Go On Forever
Lucille
Shakem' Up
A Good Fool Is Hard To Find
Unchain My Heart
Sea Cruise
Five Months, Two Weeks
Please Send Me Someone to Love
Allright OK
You can purchase this CD or the "Come On, Let's Boogie" CD by clicking here or at any of our shows. See details in schedule.
Please support us by calling: The Bridge, WJZS 99.3 FM (401-846-1540), WATD 95.9 FM (508-747-1166), and WBOS 92.9 FM (617-931-1111) and requesting one of our songs.
All Starz Song List - Dance Music for all Ages
Roger Ceresi's All Starz have hundreds of songs in their repetoire. The songs listed below are the most popular. Contact Roger Ceresi to discuss the music for your event and any special requests!

Includes Rock'n Roll, Swing, Blues, Soul, and R&B
Sometimes a little funky and country too
Fast and slow dance songs
Ain't Too Proud to Beg/The Temptations
A Good Fool Is Hard To Find / Albert Collins
Ain't That A Shame / Fats Domino
All Shook Up / Elvis
Alright, OK, You Win / Count Basie
Baby, I'm Gone
Baby Work Out / Jackie Wilson
Back in the U.S.A. / Chuck Berry
Back to Memphis / Chuck Berry
Barefoot Rock / Jr. Parker
Blind Love / B. B. King
Blueberry Hill / Fats Domino
Boogie Shoes / KC & the Sunshine Band
Bright Side of the Road / Van Morrison
Can't Help Falling in Love / Elvis & Chris Isaak
Come Rain or Come Shine / Frank Sinatra
Cracked up over you / Jr. Parker
Cuttin' In / Johnny "Guitar" Watson
Dance With Me / B. B. King
Domino / Van Morrison
Don't Be Cruel / Elvis
Don't You Know / Ray Charles
Everyday I Have The Blues / B. B. King
Get on The Right Track / Ray Charles
Flip, Flop, & Fly / Big Joe Turner
Fly Me To The Moon / Frank Sinatra
Further Up The Road / Jr. Parker
Hold On I'm Coming / Sam and Dave
Homework / J. Geils Band
Honey Hush / Big Joe Turner
Hot Little Mama / Johnny "Guitar" Watson
House of the Blues / Jimmy T99 Nelson
How Long / Jimmy T99 Nelson
I Ain't Drunk / Jimmy Liggins
I Can't Help Falling In Love / Elvis
I Don't Believe / Bobby Blue Bland
I Got a Woman / Ray Charles
I Want A Little Girl
If You Love Me Like You Say / Albert Collins
Imitation of love /Johnny Adams Sings "Doc Pomus"
Into the Mystic/Van Morrison
Is this Love / Bob Marley
Jackie Wilson Said / Van Morrison
Jail House Rock / Elvis
Johnny Be Good / Chuck Berry
Just Because / Lloyd Price
Lawdy Miss Clawdy / Lloyd Price/Elvis
Lil Eva / Snooks Eaglin
Let Somebody Else Drive / John Anderson
L.O.V.E. / Nat King Cole
Love Don't Love NoBody / Roy Brown
Lucille / Little Richard
Mama Tried / Merle Haggard
Matchbox
Memphis / Chuck Berry
Midnight Cannonball / Big Joe Turner
Money / The Beatles
Moondance / Van Morrison
My Girl / Temptations
Next Time You See Me / Jr. Parker
Out of Sight / James Brown
Pink Cadillac / Bruce Springstein
Questions / Lloyd Price
Reelin' And Rockin' / Roy Milton
Rip It Up / Little Richard
Route 66
Sea Cruise / Frankie Ford
Sent For You Yesterday
Shake, Rattle and Roll / Big Joe Turner
Slow Down / Beatles/ Larry Williams/Rascals
Soul Man / Sam and Dave
Snatchin it back / Clarence Carter
Stuck in the Middle with You / Steel Wheels
Sugar Coated Love / Lazy Lester/Roomful
Summer Wind / Frank Sinatra
Take it like a man / Chuck Willis
Take The A Train / Duke Ellington
Talking That Talk
Talking Woman Blues / Albert Collins
Tell Me How / Buddy Holly
That's My Life / Chick Willis
The Grinder / Robert Cray
The Sweetest Little Girl / Jimmy T99 Nelson
The Twist / Chubby Checker
The Wanderer / Dion
The Way You Look Tonight / Frank Sinatra
Too Hot to Handle
Trying to Live My Life Without You Babe / Otis Clay
Unchain My Heart / Ray Charles
Walkin on a Tightrope / Percy Mayfield
What a Wonderful World / Louie Armstrong
What I'd Say / Ray Charles
What Can I do
When A Man Loves a Woman
Would You / Snooks Eaglin
Yes, Indeed / Greg Piccolo/ ROOMFUL OF BLUES
You Never Can Tell (C'est La Vie) / Chuck Berry

And many more!!!

Social Media
Other Groups - All Starz Duo/Trio - 16 YEARS STRONG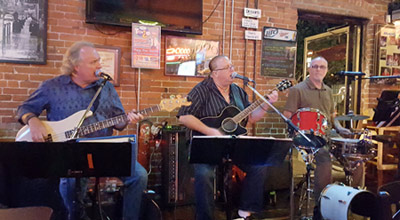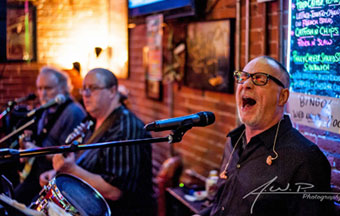 Other participating members of this duo/trio are Gary Gramolini (picture left below with Roger), Rob Nelson (pic right below), and Greg The Boss Laboss (middle pic below).Their song list include songs by the artists listed below. Contact Roger Ceresi to discuss the music for your event and any special requests!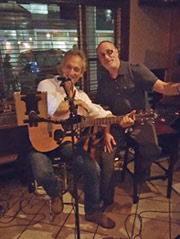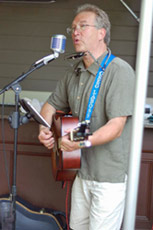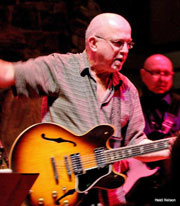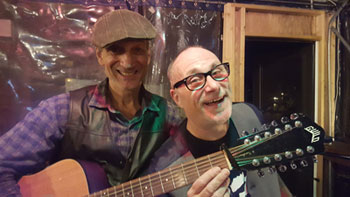 Artists Covered (Not Inclusive)
Beatles
Blues Brothers
Bob Seiger
Buddy Holly
CCR
Dave Clark Five
Delbert McClinton
Doobie Brothers
Eddie Cockrin
Elvis
Eric Clapton
Everly Brothers
Gin Blossum
James Brown
Joe Cocker
Johnny Cash
Kinks
Led Zeppelin
Neil Young
Paul Revere & The Raiders
Robert Cray
Rolling Stones
Roy Orbison
Sinatra
Steve Miller Band
Stray Cats
The Clash
The Knack
Tom Petty
Travelling Wilberrys
Van Morrison
Wallflowers
Other Songs + Sing Alongs (Not Inclusive)
Under the Boardwalk
Stand By Me
Runaway
Crazy Little Thing Called Love
Stevie Ray Songs
Music from the 50's - 80's
More Information/Booking Procedures
To find out more information about booking the "All Starz"and the other incredible bands and solo & duo acts made available by Roger Ceresi Productions, as well as Roger himself to front your band, contact Roger at 401-465-8432 (cell) or rjceresi4@gmail.com. Please contact him for more information.
2017 Roger Ceresi Productions. All rights reserved in all media